۱۴۰۰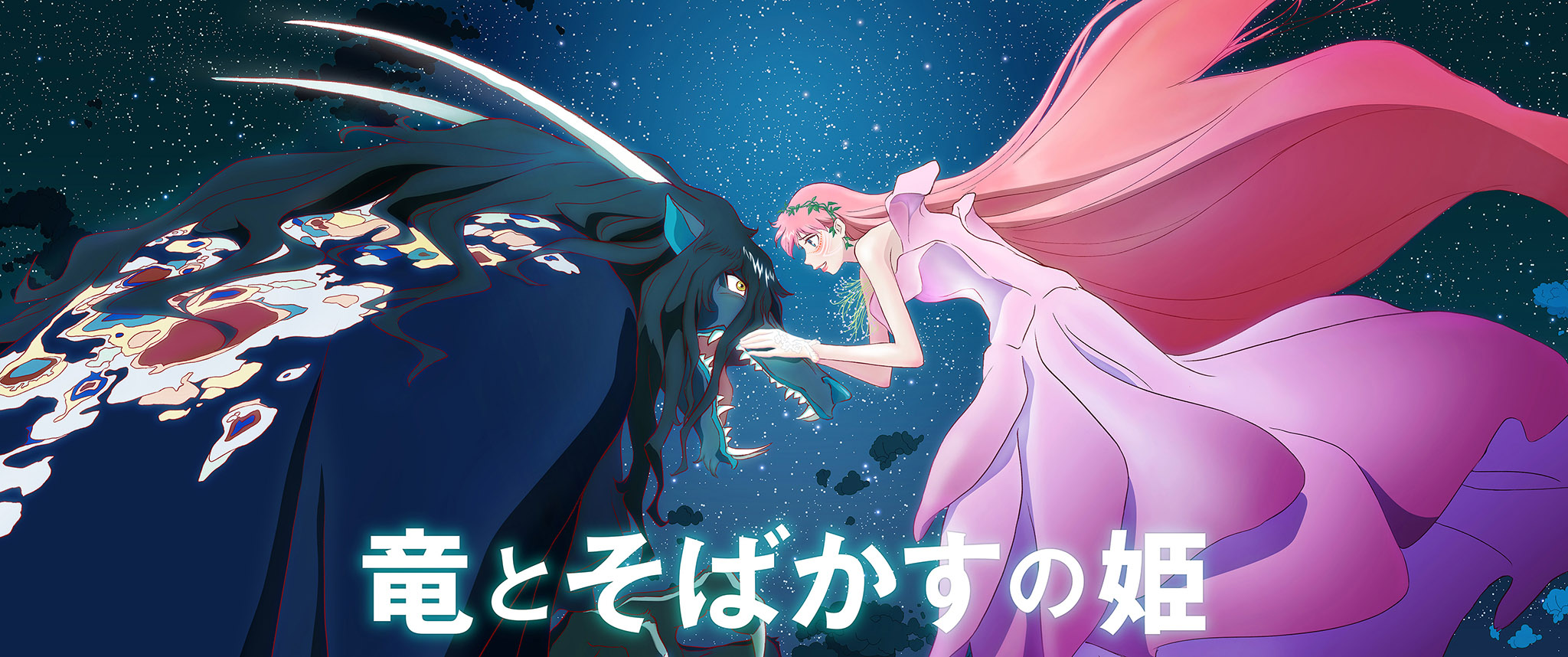 اوپن تونز برای Pencil testing توسط انیماتور ها و یک کارگردان استفاده شده بود. Studio Chizu از یک نرم افزار دیگر برای Pencil testing استفاده کرده بود. آنها برای تولید «Belle» پس از شنیدن سوابق موفق دیگر استودیو ها تصمیم به مهاجرت به اوپن تونز گرفتند. آنها پایه های دوربین را روی هر میز طراحی قرار می دهند تا انیماتور ها بتوانند انیمیشن خودشان را در حین انجام کار بررسی کنند. آنها همچنین برای انیماتور هایی که از خانه کار می کنند محیط مشابهی را در خانه برای Pencil testing ساختند.
نظراتی از کارکنان در استودیو: «از آنجایی که اوپن تونز نسبت به نرم افزار معمول پایدار تر بود ما می توانستیم از آن برای تولید بدون هیچ مشکل بحرانی ای استفاده کنیم. انیماتور ها استفاده از نرم افزار را نسبتا به سرعت یاد گرفته بودند. اون یک ابزار کاربر پسند و قدرتمند است.»
شرکت تولید
کارکنان
کارگردان، فیلمنامه و داستان اصلی / Mamoru Hosoda
۱۳۹۸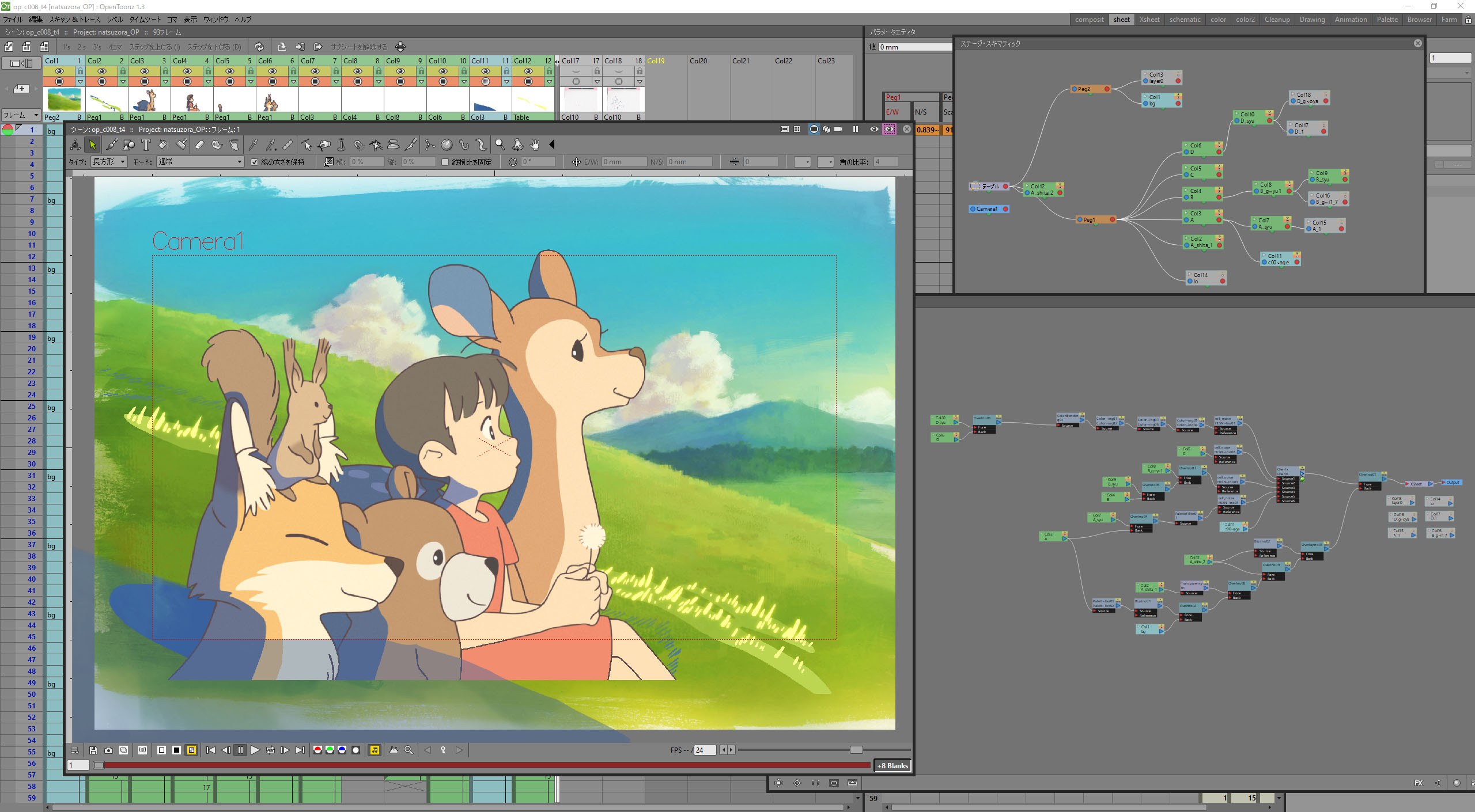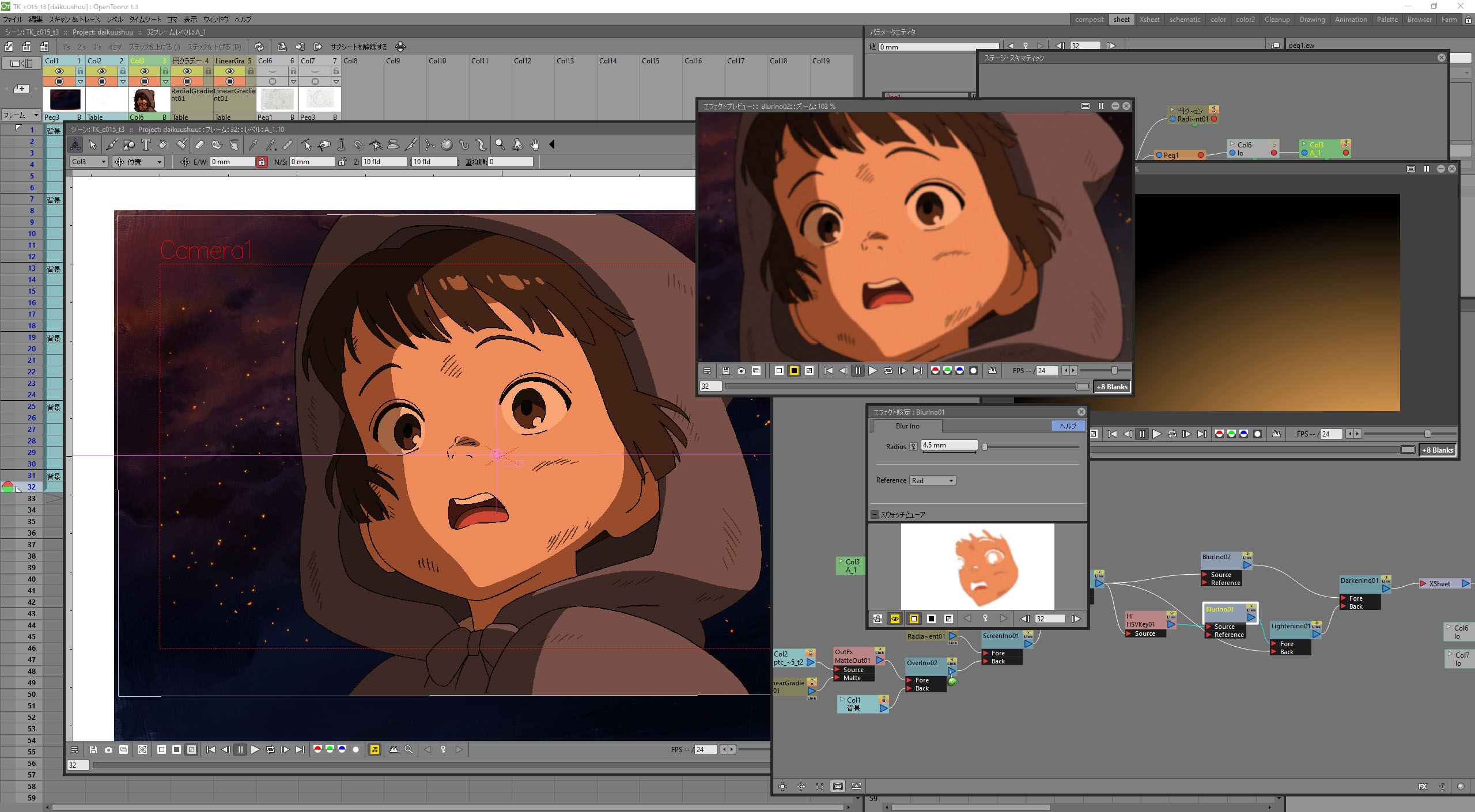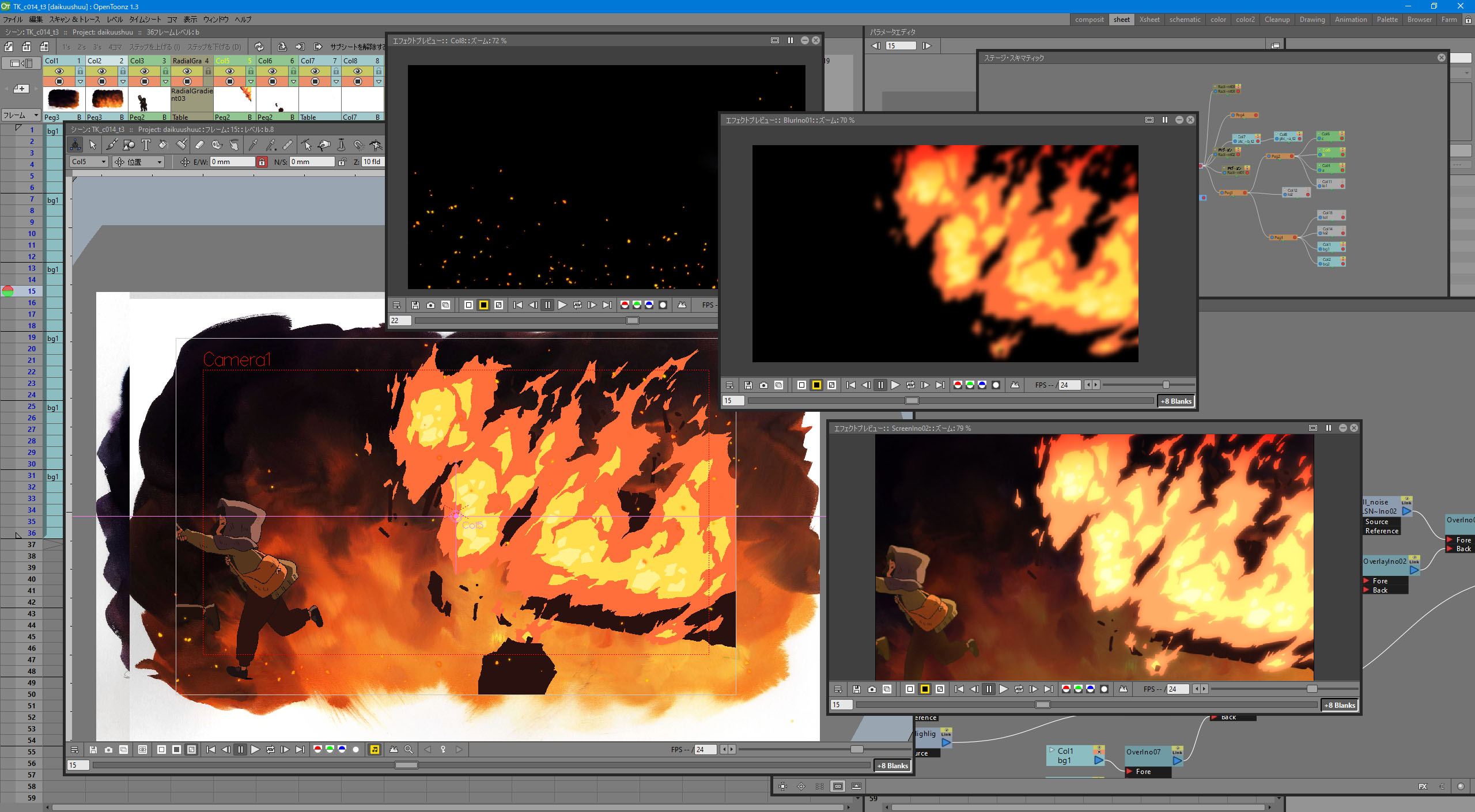 "Natsuzora" is a television drama series depicting the life of a heroine who becomes an animator in the early days of Japanese animation industry. OpenToonz was utilized in the production of the opening titles and many of the animated sequences to process effect compositions and cinematography.
Comments from Yoichi Senzui, the director of photography:
"I decided to use OpenToonz considering that it is useful for inputting the Xsheet and also it is easy to modify the painted drawings. During the production I could start creating the scene in parallel with ink & paint work. And in case there were adjustments in animation drawings, we could handle the changes seamlessly in the same software. So, using OpenToonz was timesaver."
شرکت تولید
کارکنان
کارگردان / Hitomi Kariya
کارگردان فوتوگرافی / Yoichi Senzui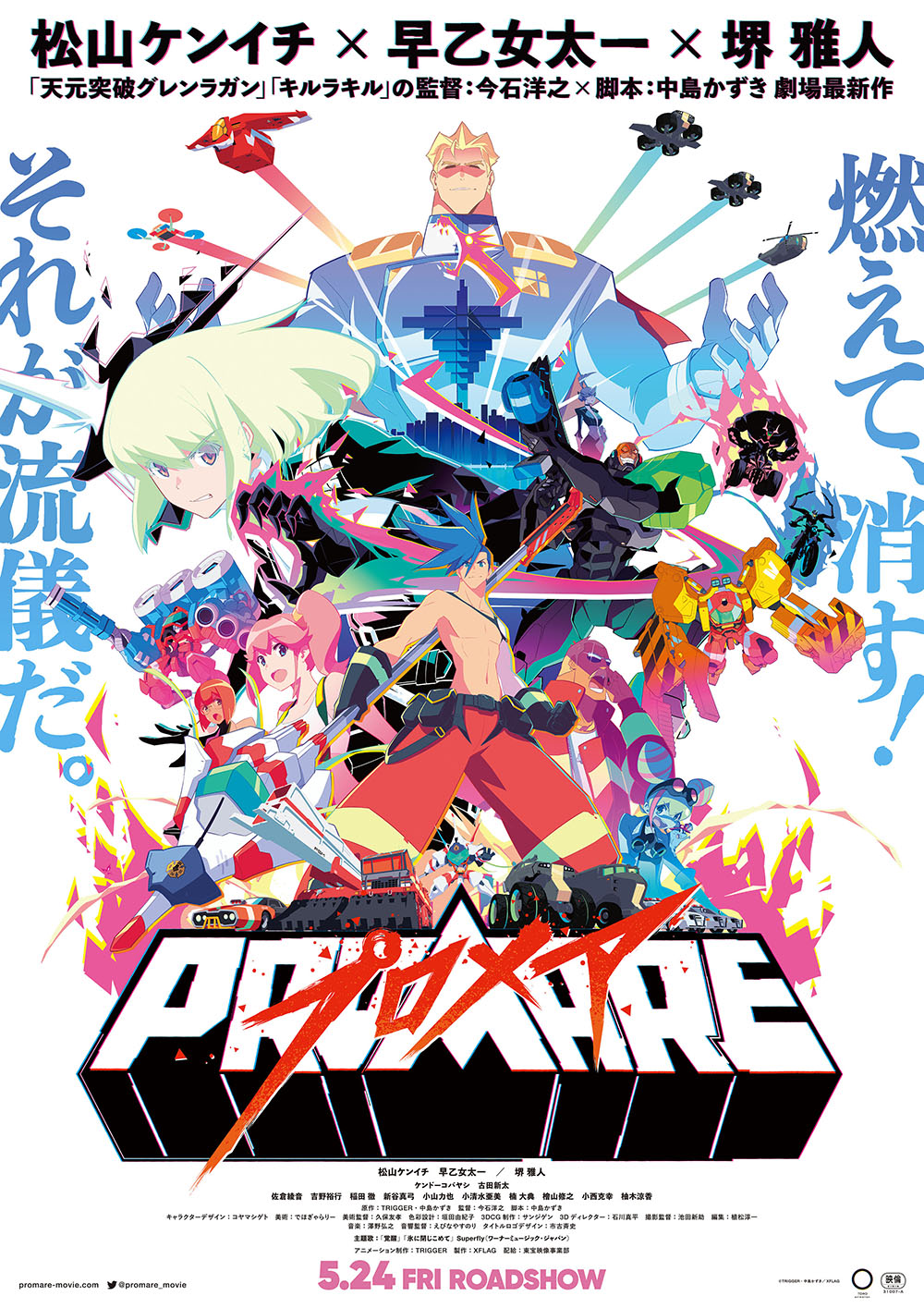 OpenToonz was utilized for pencil testing by keyframe and inbetween animators.
TRIGGER had been introduced OpenToonz for pencil testing since the production of "Kiznaiver". In "Promare" production, OpenToonz was used not only by animators for checking thier own work, but also by an animation director and a director for checking and modifying timing of all animation footages.
OpenToonz was also utilized for "線撮"(Sensatsu, line compositing) on a trial basis. "線撮" is a workflow of making pre-visualization movie by using intermediate materials, which is to be used for post-production in case the production runs behind schedule.The clapperboard feature and the time code fx were newly developed and introduced for that purpose.
شرکت تولید
کارکنان
کارگردان / Hiroyuki Imaishi
کپی رایت
©TRIGGER, Kazuki Nakashima / XFLAG